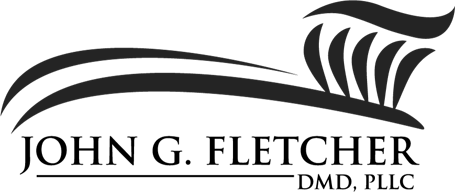 Dear Patients,
All of us here at Dr. Fletcher's office are pleased to inform you that we are once again open to allow us to serve your oral health needs. We will be in the office to take phone calls and return any messages on Thursday, April 30th. On Monday, May 4, 2020 we will begin treating patients again. Please call to schedule (or re-schedule) the care you need and may have been postponing during this time.
As you know, we have been closed for all treatments except emergencies since the middle of March and we appreciate your flexibility and patience as we re-scheduled many of you once or twice during the COVID-19 quarantine.
In order to open and provide care for you in a safe and responsible way, we are implementing the following practices and policies for the foreseeable future:
In order to allow proper physical distancing in the office we will have fewer appointments each day, decreasing the number of people in the office.
We ask that you please not bring anyone with you to your appointment that is not absolutely needed (transportation, etc.) If they have to come with you, they will be asked to wait in their vehicle or outside the office during your treatment.
Everyone entering our office will have their temperature taken and will be asked about their recent health and travel.
We ask that you please contact us to re-schedule your appointment:

If you, or anyone your are in contact with feel sick in any way (fever, cough, difficulty breathing, loss of taste or smell, or just not feeling well)
If you, or anyone you have been in contact with have travelled out of the state in the past two weeks.
If you, or anyone you have been in contact with has been diagnosed with COVID-19 or the flu.

We ask that everyone practice proper distancing and wear a mask while in our office.
We are increasing our cleaning of the office in many ways, both non-treatment areas as well as the treatment rooms and we have removed items that are commonly touched (magazines, brochures, etc).
Our "universal precautions" that have always been adequate for protecting you and ourselves from germs have been enhanced beyond the normal to leave no doubt that all instruments, surfaces, and the air we breathe is clean and safe. If you ever have questions or concerns about how we do this, please ask.
Please continue to do all you can to help yourself, your loved ones, and our community remain healthy and safe as we go forward. We truly look forward to serving you again.
Sincerely,
Dr. Fletcher and Team